Approving or rejecting a leave request
Follow
If you are an HR manager, you are responsible for approving or rejecting leave requests from your direct collaborators.
You are usually informed of a new request entered in Altamira Leave Management by one of your collaborators, via an email notification such as the following one: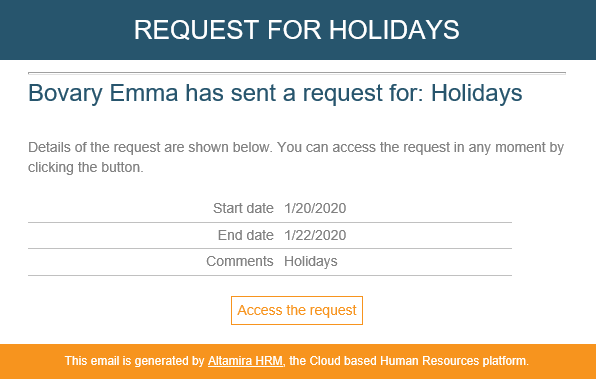 When you click on the Access the request button in the notification email, you will be redirected to a navigation page where you can approve or reject the request without having to access the platform with your credentials.
To accept or reject the request, simply click on the relevant button. You can also enter a comment in the available note field. At the bottom of the page you will find the detail of the request.
Click on the Access the request button in the notification email
Enter any notes in the space provided
Click on Accept or Decline